OVERWHELMED WITH DIGITAL MARKETING?
You've heard all the promises...

You've invested in several different online marketing tactics...

And things are ok, but something is missing.

Ad costs are going up at a faster rate than your sales...

You're getting the sense that there's more to it than just hiring someone else to run ads.

Not to mention:

You actually care about your customers...

They aren't just numbers...

They are the reason you and your team can feed your families.

That big marketing agency with fancy offices will never be able to give you or your team the time & thought they deserve.

And you know it.

If this is how you're feeling...

You are not alone...
You are the reason I am building Digital Marketing Therapy.

To help business owners who genuinely appreciate their customers beyond the transaction.

If you want more growth...I get it!
But in order to serve you at the level you deserve...
I have to ask you some real questions about where you are right now.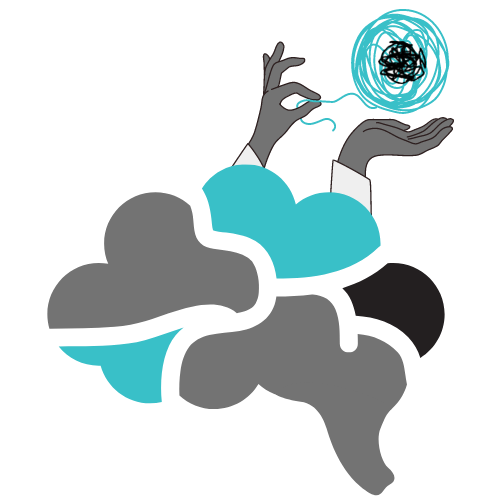 WHAT IS DIGITAL MARKETING THERAPY?

BOOK A CONNECTION SESSION!





In Order To Serve You At The Highest Level...
There Is No Way Around That Awkward First Call So...


BOOK YOUR CONNECTION SESSION NOW!
What Are Some Fractional Chief Marketing Officer Responsibilities?
Developing and implementing a comprehensive marketing strategy that aligns with the client's business goals and objectives.
Conducting market research to identify industry trends, consumer insights, and an in depth competitor analysis.


Developing and implementing digital marketing campaigns, such as search engine optimization (SEO), advertising, social media marketing, and email marketing.
Establishing and monitoring key performance indicators (KPIs) to measure the success of marketing campaigns and strategies, and making adjustments as needed.
Developing and managing the client's brand, including creating and managing a brand style guide, and ensuring consistency across all marketing materials. Brand Persona, Philosophy, Communication & Strategy
Monitoring and managing your online reputation, including responding to online reviews, and creating a plan to encourage positive reviews.


Developing and implementing a content marketing strategy, including creating a blog, email marketing campaigns, and other forms of content
Developing and implementing advertising campaigns across various mediums such as print, online, outdoor and TV.


Collecting, analyzing and interpreting data to inform marketing decisions and measure the effectiveness of marketing strategies.


Planning, executing and following-up on product or service launches, including creating buzz, generating leads and driving sales
Developing and implementing a crisis management plan to mitigate risks and minimize the impact of negative events on the client's reputation and business.
Implementing and managing a CRM system to improve the client's ability to interact with customers and manage customer data effectively.
BOOK YOUR CONNECTION SESSION NOW!